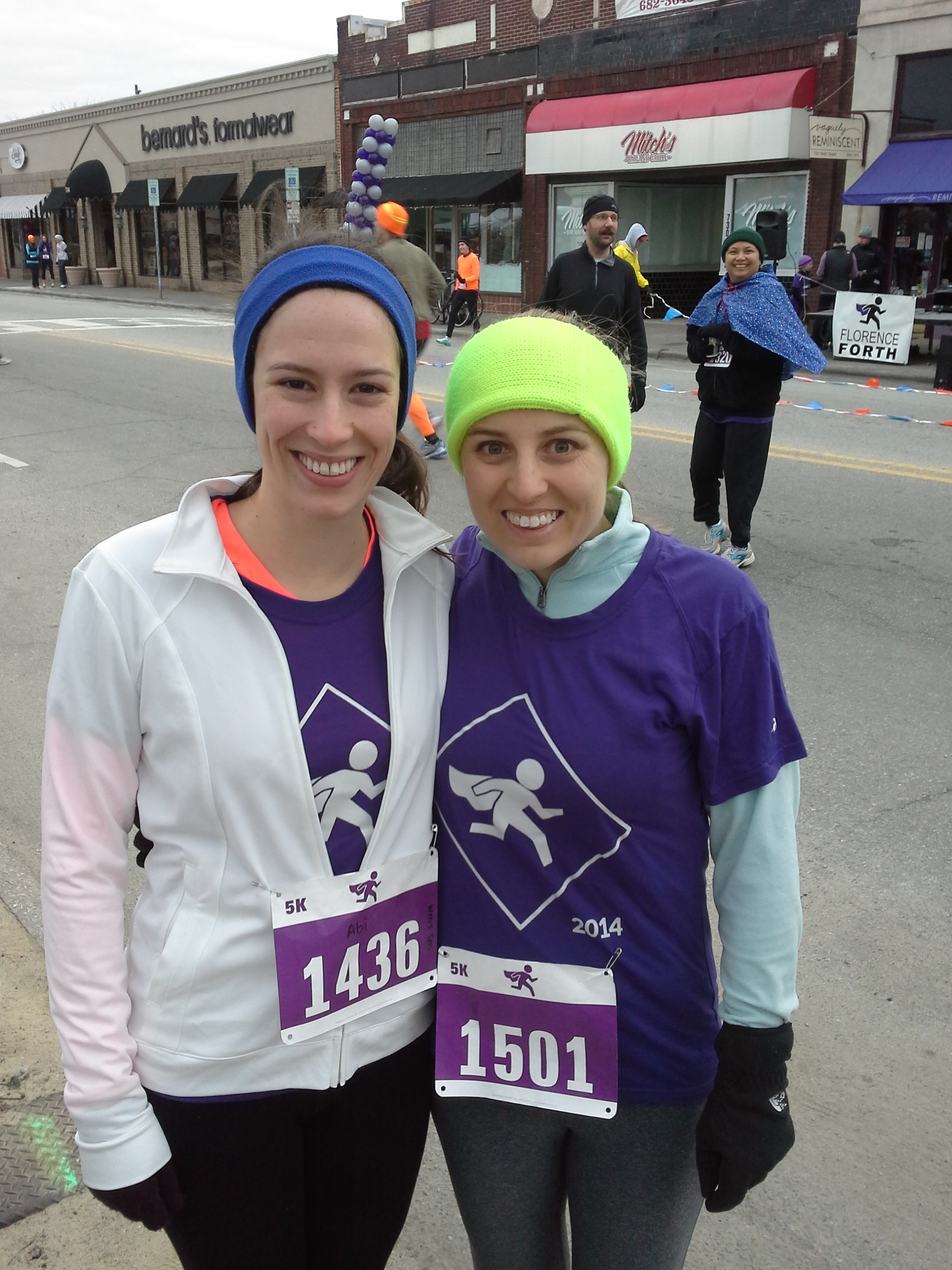 We need you to volunteer on March 7th! Volunteers make Florence Forth possible. We will again need 120+ volunteers. By volunteering, you are helping patients and families with autoimmune encephalitis, the rare disease Florence had. All proceeds support the Autoimmune Encephalitis Alliance.  
Volunteer opportunities begin at 5:30 a.m. through 11:00 a.m., with most volunteers needed between 7:00 and 9:30 am. We will communicate with everyone who volunteers by Feb 24th and you can expect a volunteer assignment by March 2nd.  Go to the Florence Forth website for more information: https://florenceforth.org.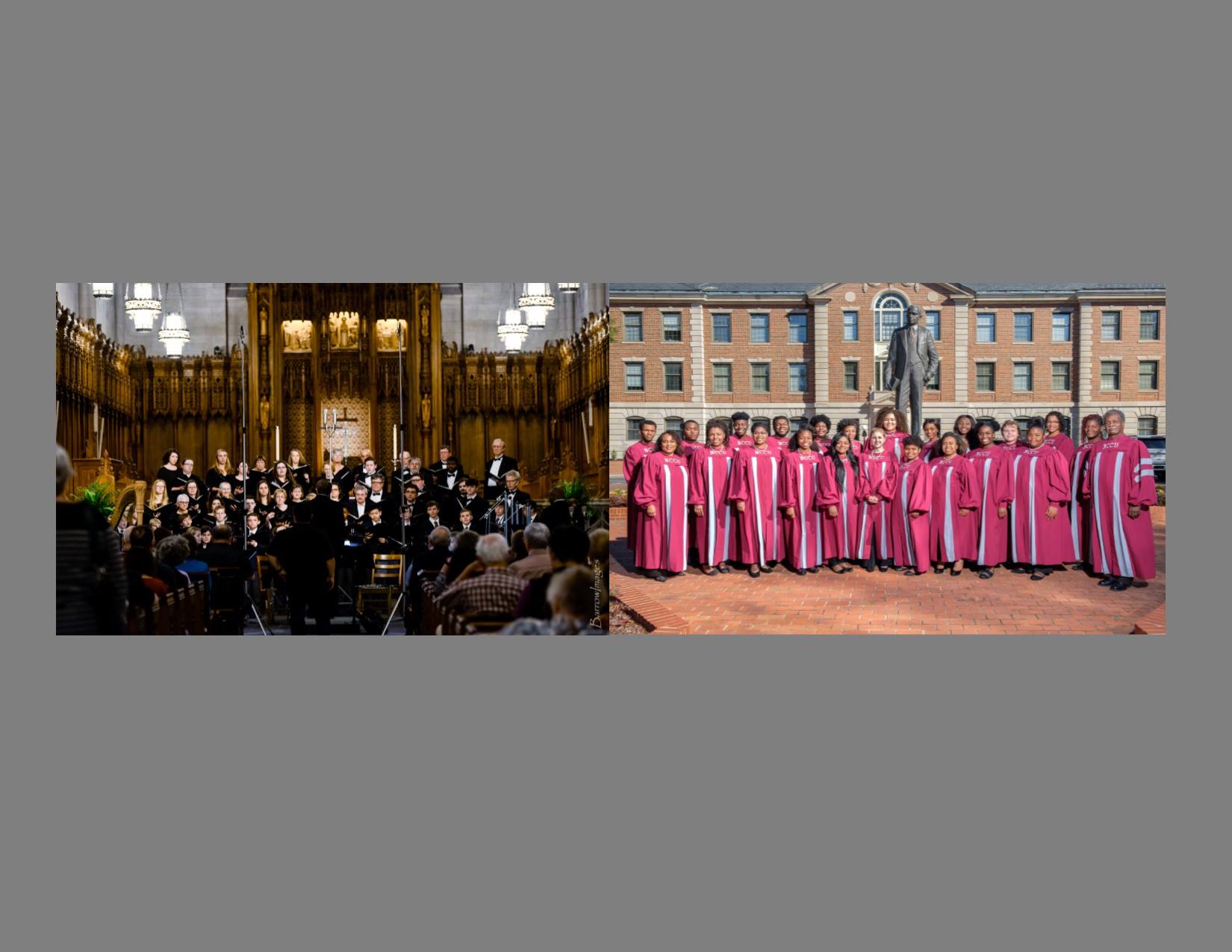 Friday, February 21, 2020 — 7:00 p.m. in the FPC Sanctuary
Rodney Wynkoop and Roberta Laws, conductors
Performance: Together We Dream – Spirituals, hymns, and inspirational music
This concert is
free and open to the public.
Saturday, February 29, 2020 – 7:00 p.m. in the FPC sanctuary
Muskingum University is a private liberal arts college in New Concord, Ohio. Chartered in 1837 as Muskingum College, the institution is affiliated with the Presbyterian Church (USA). The Muskingum Concert Choir performs sacred and secular music from a variety of cultures and historical periods and maintains an active schedule of touring, recording, and commissioning and premiering new works. This concert is free and open to the public.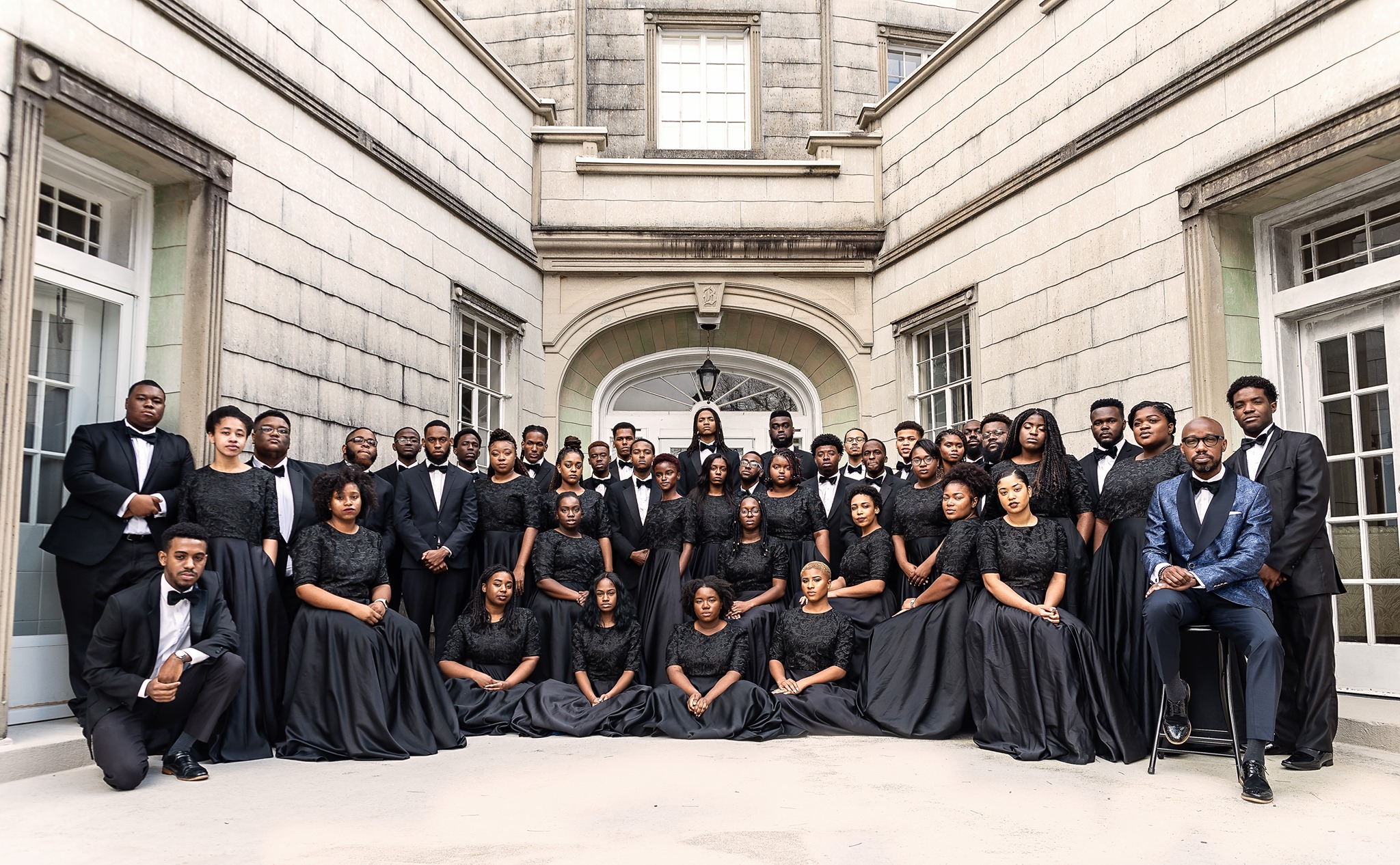 Since 1946, The Aeolians of the historically black Oakwood University of Huntsville, Alabama, have been one of the world's leading choirs, winning multiple gold medals at the World Choir Games and chosen as Choir of the World at the Llangollen International Musical Festival in Wales, one of the most prestigious awards in choral music.
The Aeolians sing masterpieces ranging from Baroque to Gospel to Contemporary Music of Faith.
Please come to hear this outstanding choir on Tuesday, March 3, 2020, at 7:00 pm. This concert is free and open to the public.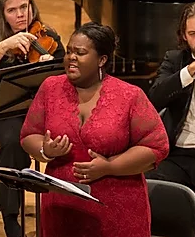 Saturday, February 22, 2020, at 3:00 pm in the sanctuary.
Please join us for a recital by acclaimed soprano Ginger Jones-Robinson and pianist Alan Rudell.  Ms. Jones-Robinson has appeared in solo recitals throughout the Carolinas and with the leading orchestras of the region, performing works of Mozart, Beethoven Da Falla and others.  She has also appeared in a wide variety of operatic roles.  Currently pursuing her Doctorate of Musical Arts degree at the University of South Carolina, Ms. Jones-Robinson will be accompanied by Dr. Alan Rudell, who serves on the faculty of Allen University in Columbia, South Carolina. The recital is free and open to the public.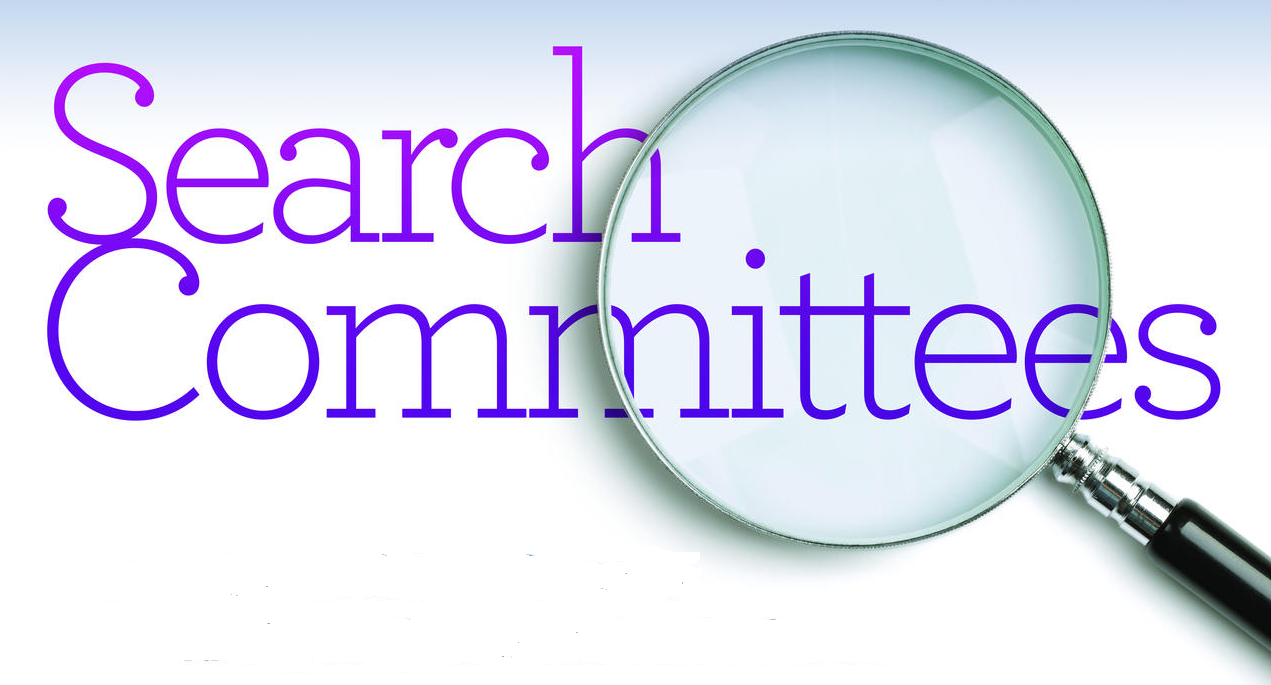 Search Committees at First Presbyterian Church, Durham are seeking to fill two positions: Director of Children's Ministry and Administrative Assistant.
Director of Children's Ministry Position: The job description can be found here. Qualified candidates should apply by email: [email protected]. Questions may be directed to Search Committee co-chairs Kathy Conner ([email protected]) and Laura Kelley ([email protected]).
Administrative Assistant Position: We are no longer accepting applications or inquiries for this position as of January 1, 2020.
First Presbyterian Church honors and celebrates the human diversity and unity that God gives us in Christ, welcoming individuals of every age, race, nationality, gender, ability, sexual orientation, and economic circumstance to participate fully in the life of the church.
Mission statement and Core Values: /about-us/core-values/
For open positions, FPC members, a family member of FPC members, and regular non-member attendees are not eligible to apply.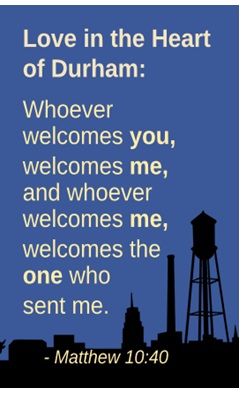 Did you receive a stewardship packet for 2020? Have you completed AND returned your pledge form? Questions about the pledging process should be directed to Tom Bloom, the Business Administrator, at 919-682-5511 x 216 or [email protected] Click here to read and hear about our 2020 Campaign and how pledges are used.

A new church year began on September 1, 2019. This year's theme for our Ministry of Christian Nurture is "Building Connections." Check out our study opportunities for adults, children, and youth by clicking on the appropriate link.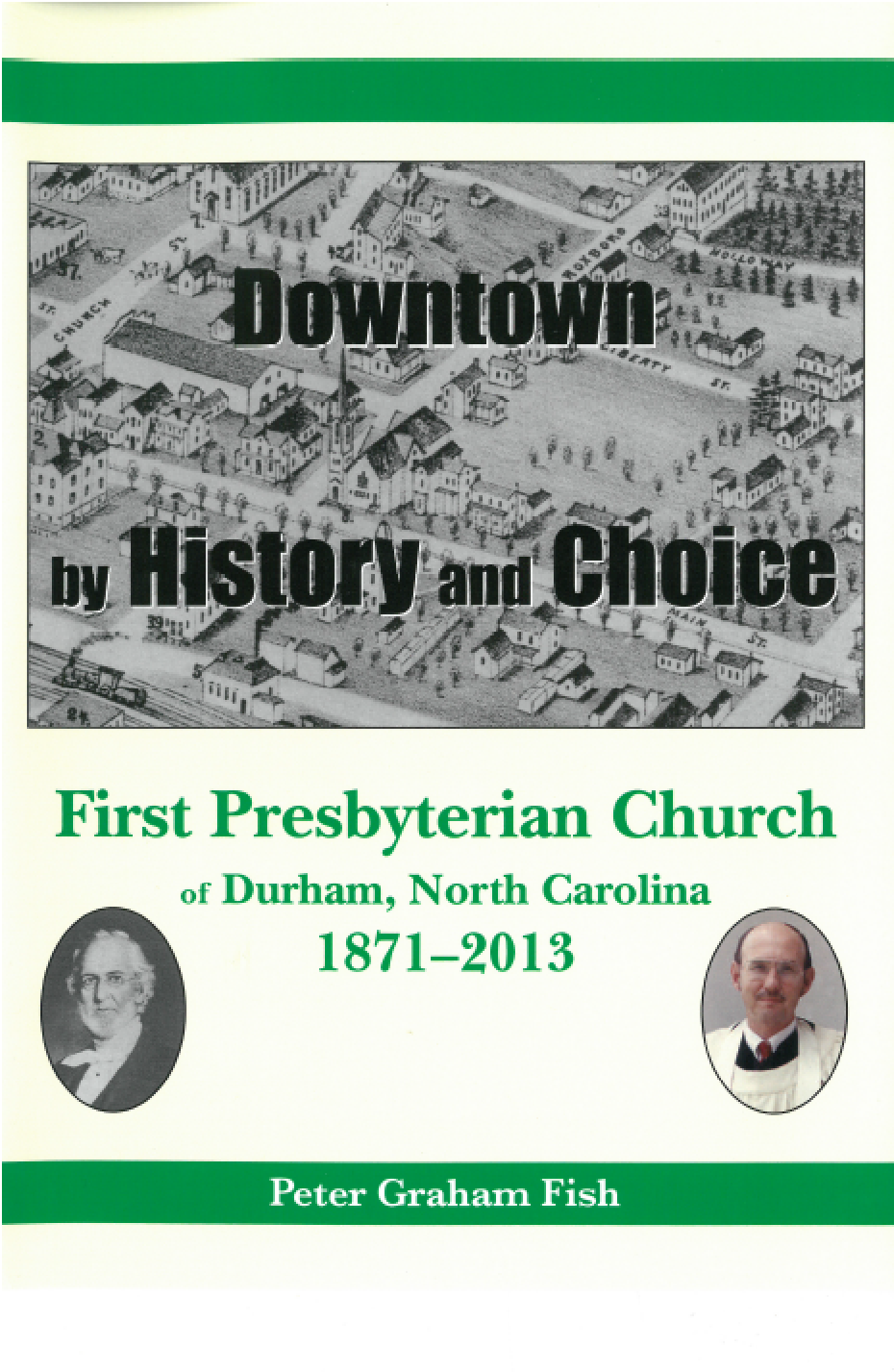 Downtown By History and Choice: First Presbyterian Church of Durham, NC, 1871-2013.  Copies of Peter Fish's book on the history of FPC can be purchased in four ways:  1) – At the church for $25 (make check payable to First Presbyterian Church);  2) – at The Regulator Bookshop ($30);  3) – By Mail Order with discount: Go to the Carolina Academic Press web site (www.cap-press.com); click on "Shopping Cart;" enter title (Downtown by History and Choice); click on "Check Out;" on page 1 of "online Order Form" go to box labelled "Discount Code" and enter FPCBOOK (in caps); make payment including shipping charge and sales tax for N. C. residents. Cost is typically $38.44;  or 4) – Through Amazon.com for $65.00.