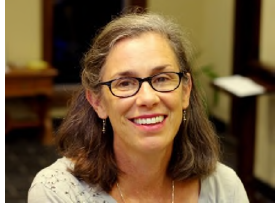 On Sunday, October 13, the Session of First Presbyterian Church (FPC) convened to receive a letter from Cheryl (Cherrie) Barton Henry, FPC's Parish Associate Pastor. In the letter, Cherrie announced her acceptance of a call to a new ministry position. Please read here Cherrie's letter which also included a request to terminate the position she holds at FPC.  The Session appropriately thanked Cherrie for her faithful service to First Presbyterian. Plans to honor Cherrie and her ministry among us will be announced soon.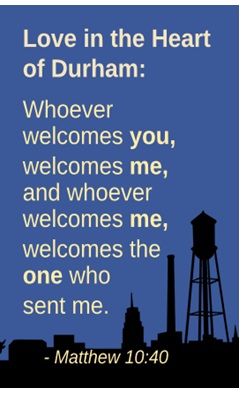 Stewardship packets are now available for FPC members and friends of the church who have pledged in the past.  If you were not present on Sunday, September 29 to pick up your packet, you can expect contact from a member of the Stewardship Committee's visitation team soon. Dedication Sunday is October 27th.  Questions about the pledging process should be directed to Tom Bloom, the Business Administrator, at 919-682-5511 x 216 or [email protected]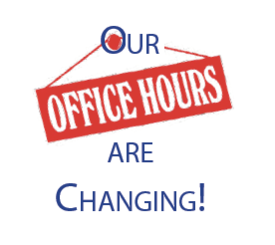 Effective Monday, September 23, the church office will begin operating on a
new schedule.
Monday – Thursday, 9:00 a.m. – 5:00 p.m. Volunteers will be at the desk to answer the phone and assist people at the door from 9:30 a.m. – 4:30 p.m.  The Walk-in Ministry will continue to see clients on Mondays and Thursdays beginning at 9:00 a.m.
Friday, 9:00 a.m. – 2:00 p.m. A volunteer will be at the desk to
answer the phone and assist people at the door from 9:30 a.m. – 1:30 p.m.
The church office is not staffed on Saturdays or Sundays.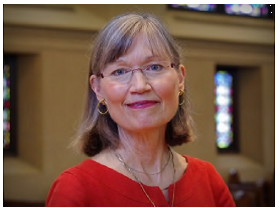 Marilyn Hedgpeth announces she will retire at the end of 2019. Click here to read Marilyn's letter to the Session.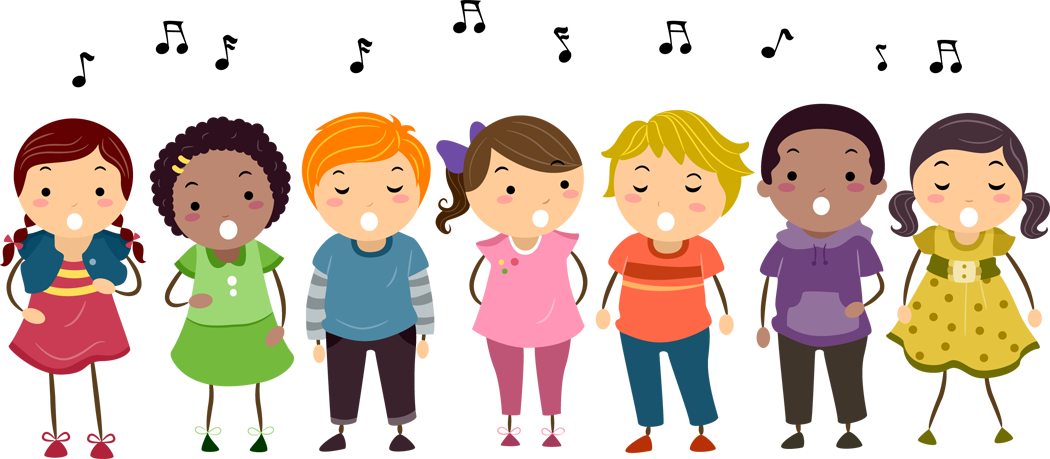 The Alleluia Children's Choir debuted September 15 and led the 10:00 service at Covenant Presbyterian Church. They sang at the 11:00 service at FPC on September 29. The newly formed choir is a joint effort of these two congregations. Second-fifth graders are welcome to join this choir which rehearses at First Presbyterian most Sunday nights.  The next rehearsal is this Saturday, October 19 at 1:00 p.m. Covenant PC.  The choir will sing at Covenant's worship service on October 20 at 10:00 a.m. Please contact Kathy Parkins for more information or Brennetta Simpson, the director of the choir.

A new church year began on September 1, 2019. This year's theme for our Ministry of Christian Nurture is "Building Connections." Check out our study opportunities for adults, children, and youth by clicking on the appropriate link.

On Monday, August 26, 2019, the Session of First Presbyterian Church met for its first stated meeting of the 2019-2020 church year. During this meeting, the ruling elders received and accepted a letter of request to retire from ministry from Sam Miglarese, Associate Pastor, effective December 31, 2019. The Session thanked Sam for his faithful service to FPC. Plans to honor Sam's ministry among us will be announced at a later date. Please read here Sam's heartfelt letter to the Session.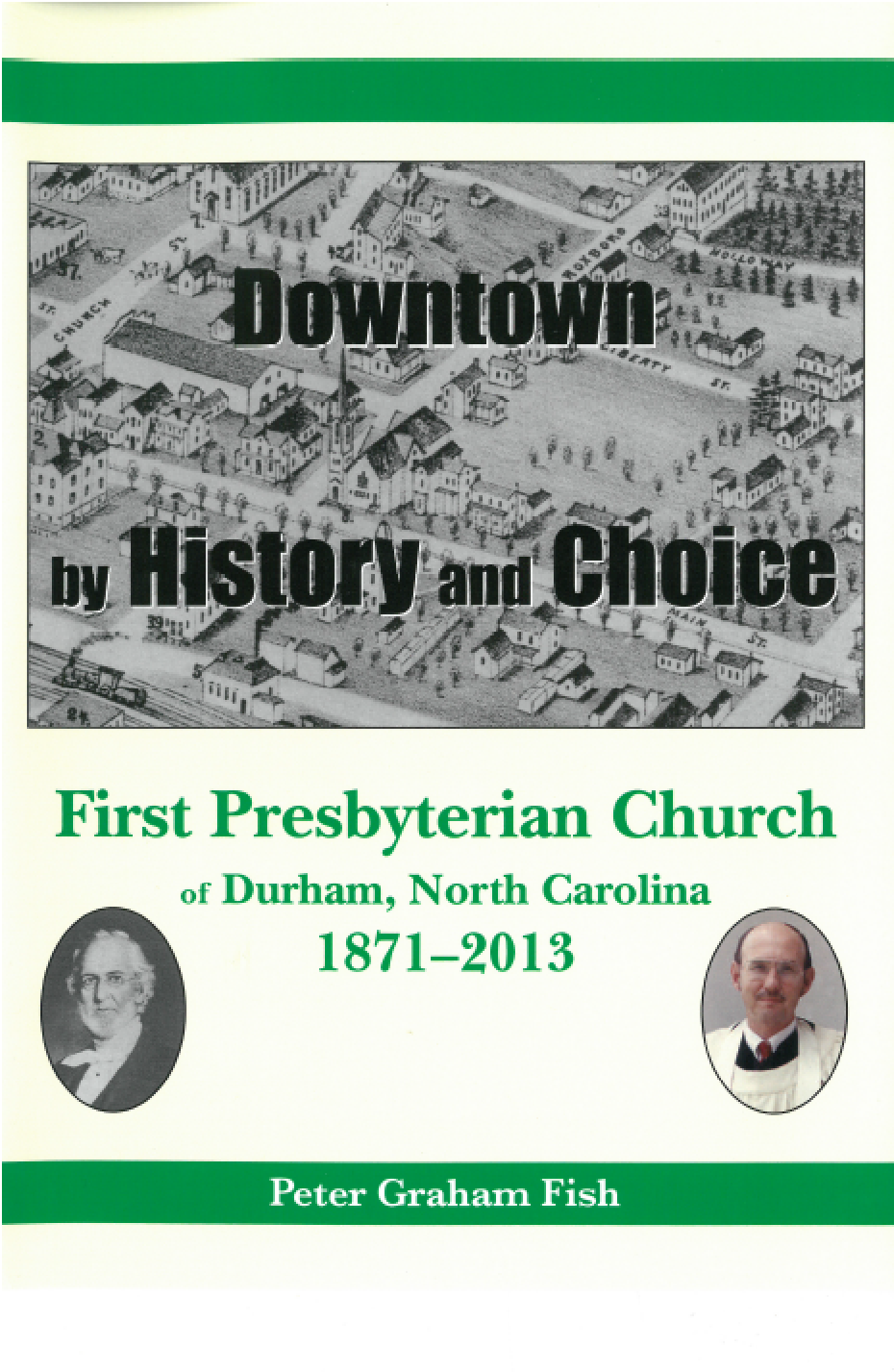 Downtown By History and Choice: First Presbyterian Church of Durham, NC, 1871-2013.  Copies of Peter Fish's book on the history of FPC can be purchased in four ways:  1) – At the church for $25 (make check payable to First Presbyterian Church);  2) – at The Regulator Bookshop ($30);  3) – By Mail Order with discount: Go to the Carolina Academic Press web site (www.cap-press.com); click on "Shopping Cart;" enter title (Downtown by History and Choice); click on "Check Out;" on page 1 of "online Order Form" go to box labelled "Discount Code" and enter FPCBOOK (in caps); make payment including shipping charge and sales tax for N. C. residents. Cost is typically $38.44;  or 4) – Through Amazon.com for $65.00.