Please join us at FPC for Kick-Off Sunday 
9:45 – 10: 45 a.m. in Watts-Hill Hall
PLANNED ACTIVITIES
*Build an edible creation out of graham crackers, icing, Twizzlers,
marshmallows, and gumdrops
*Join a group to build connections with LEGO's, magnets, wooden blocks, and JENGA
*Paint baffles together for Habitat for Humanity
*Take a silly picture in the photo booth with a friend
*Put together a puzzle with friends
*Grab a bagel, some fruit, or a cup of coffee and reconnect with an old
buddy
*Meet your new Sunday School teachers and classmates for 2019-2020
 
FPC's theme for the year is Building Connections because the Bible tells us that loving relationships matter: relationships with God, and relationships with one another. Furthermore, brain science research tells us that these relationships are the biggest builder of children's brains and the greatest way to build health and well-being into their lives that will last into adulthood. Kick-off Sunday is for children, youth and adults! Join us as we build relational connections that matter within the body of Christ.   
Descriptions of study opportunities for adults, youth, and children for the 2019-2020 study year will be available at the church this Sunday, August 25.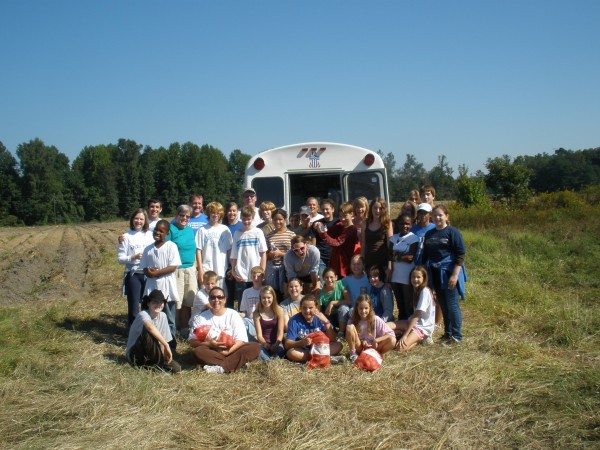 First Presbyterian Church, a member congregation of the Presbyterian Church (USA), is now reviewing applicant resumes for the Associate Pastor for Youth and Their Families position. The position will continue an effective ministry that promotes and nurtures the Christian growth of our diverse and inclusive youth in 6th through 12th grades. Click here to view the Ministry Information Form (MIF).  Resumes or questions may be submitted by email. Only electronic applications will be accepted.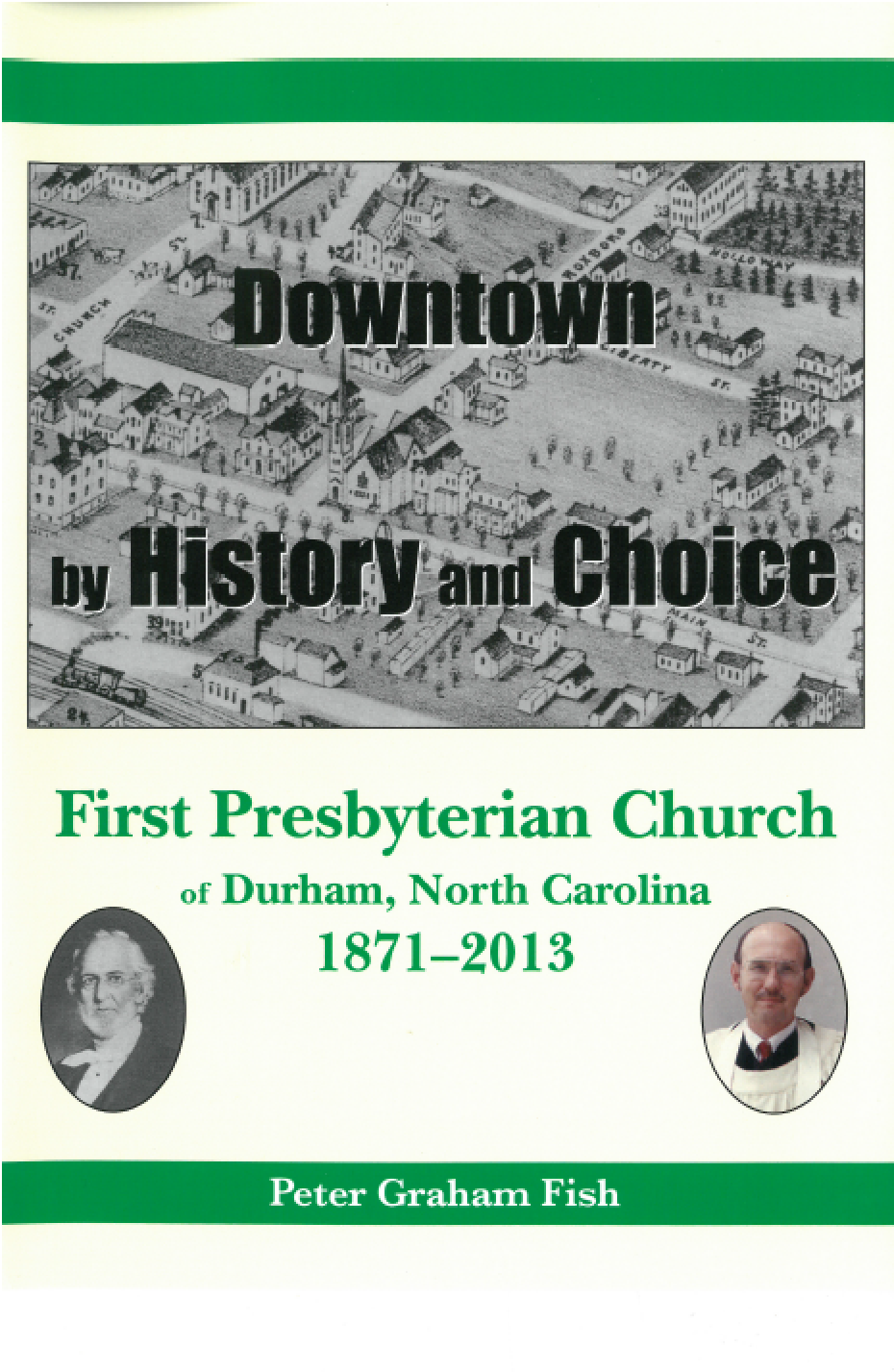 Downtown By History and Choice: First Presbyterian Church of Durham, NC, 1871-2013.  Copies of Peter Fish's book on the history of FPC can be purchased in four ways:  1) – At the church for $25 (make check payable to First Presbyterian Church);  2) – at The Regulator Bookshop ($30);  3) – By Mail Order with discount: Go to the Carolina Academic Press web site (www.cap-press.com); click on "Shopping Cart;" enter title (Downtown by History and Choice); click on "Check Out;" on page 1 of "online Order Form" go to box labelled "Discount Code" and enter FPCBOOK (in caps); make payment including shipping charge and sales tax for N. C. residents. Cost is typically $38.44;  or 4) – Through Amazon.com for $65.00.